Reception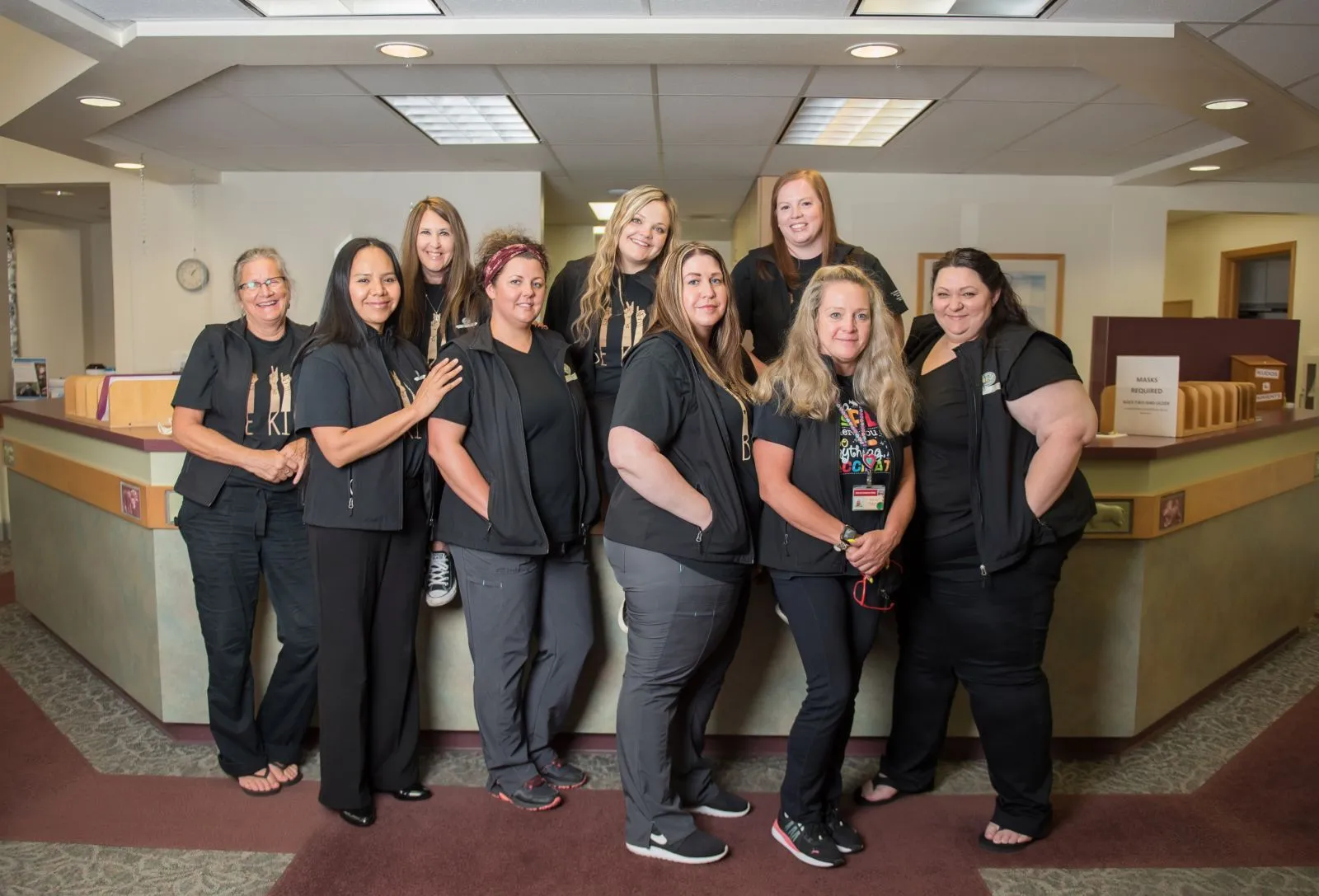 Welcome! When you call for an appointment, our friendly front desk staff will pre-register your child so you have fewer details to take care of when you arrive for your child's appointment. Ready with a smile, they will help you get the most appropriate care for your children.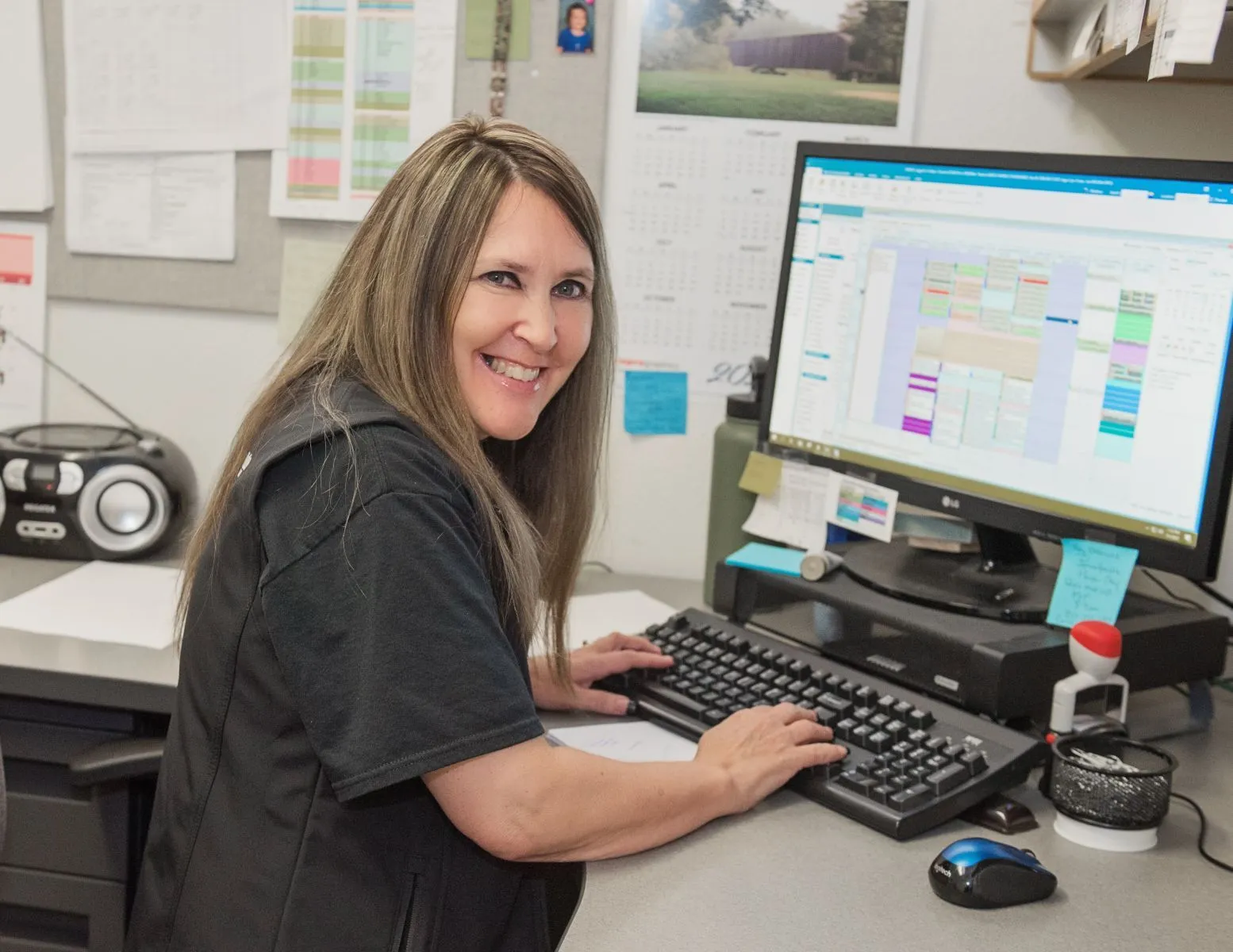 Portia, our Front Desk Manager, leads the way with smiles that have been brightening the day of our patients and staff for over 20 years!
Advice
When you're up in the night with a sick child, so are we, ready to answer your questions. You can call us, day or night. During the day and early evening hours, you will connect with our expert Medical Assistants who will share your concerns with your Primary Care Provider on your behalf. After the office closes for the evening, the Pediatric Advice Line can answer your questions and even contact your pediatrician, if needed. Simply call 360-577-1200.
Of course, if your child is experiencing a life-threatening emergency, call 911.
Certified Medical Assistants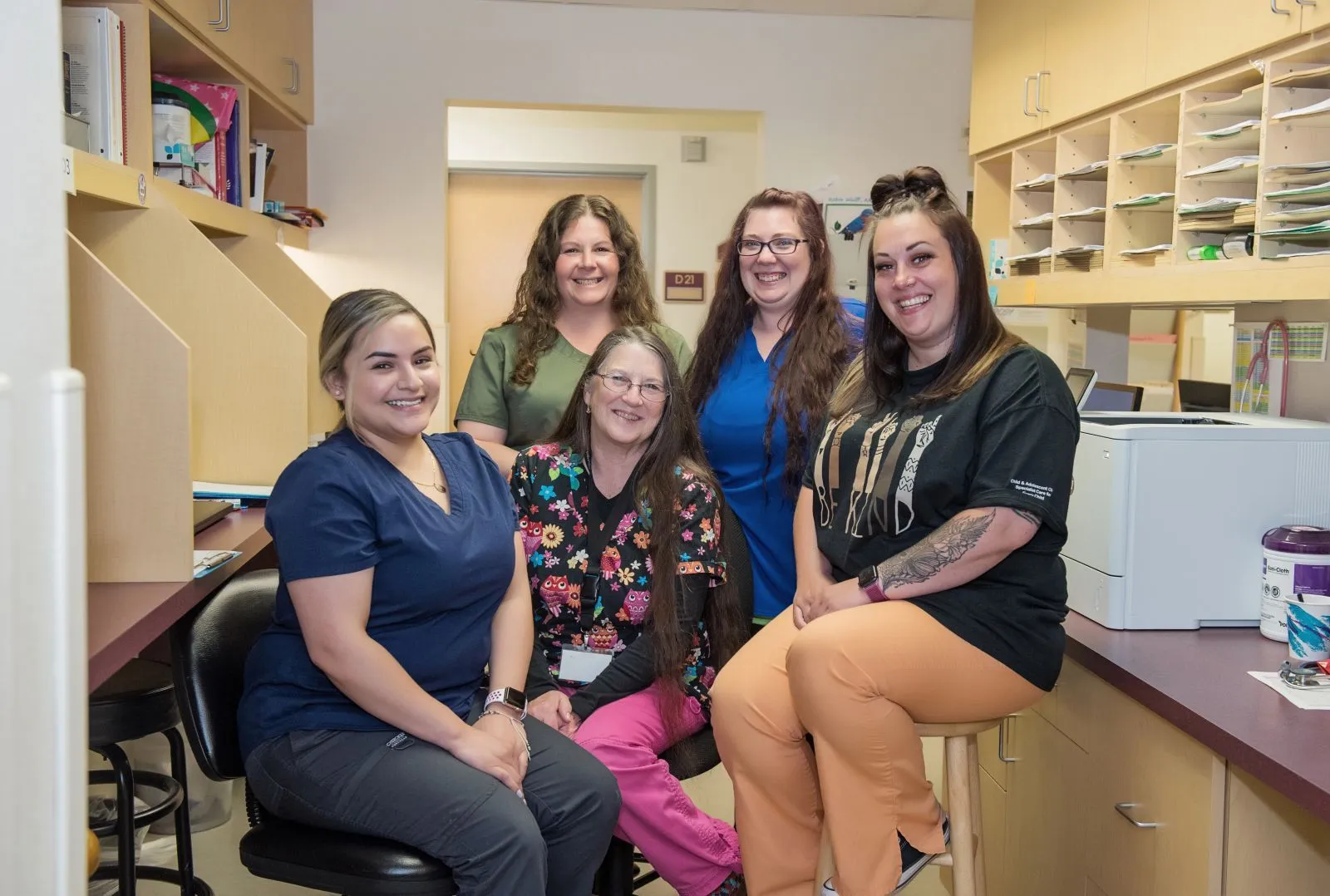 Medical Assistants are an important part of your child's Care Team. They welcome your child into the clinic exam area, weigh and measure them, record your answers to important medical survey questions, and prepare your child for their examination. Not only do they deliver high quality, evidence-based care in a friendly place, but they are great fun, making your child's time at the clinic a little less scary!
Laboratory
You can relax! Many lab tests are drawn right here in our clinic. There is no need to travel somewhere else with your child to get them done. A bonus is that your Clinician will have the needed information quicker, and can begin excellent treatment for your child sooner! If your child needs a test that we cannot do here, we will connect you with local options.
Referral Department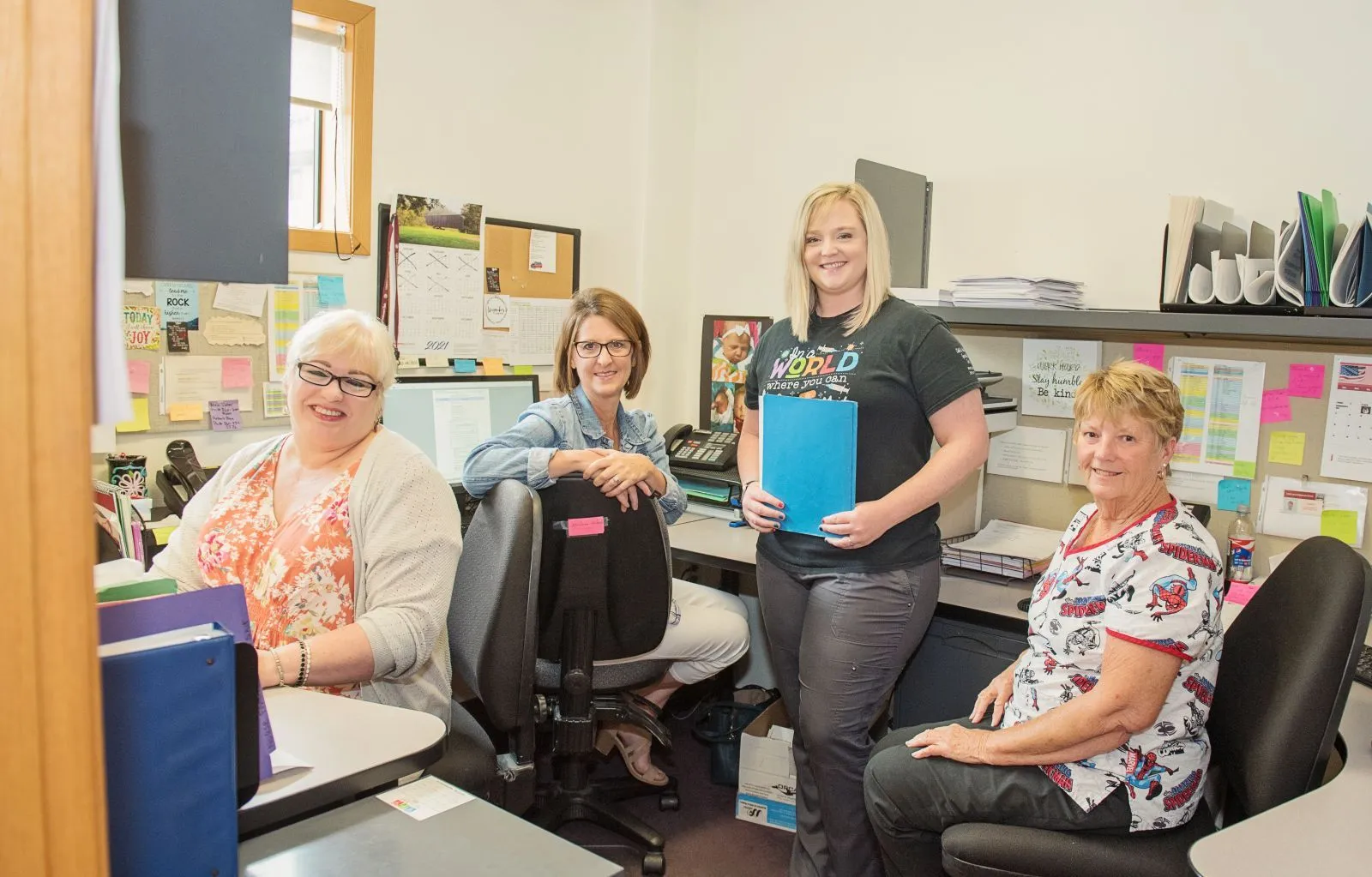 Get connected...with the expert help of our knowledgeable specialty referral staff! Not only will they help you connect with pediatric specialists, but they will work with your insurance company to find a specialist that accepts your insurance plan, take care of needed authorizations, make the appointment for you if you like, PLUS give you all the information you need to prepare for the appointment. We smooth the way to specialty care when your child needs more attention.


With a heart of gold, Beth has been leading this department for many years. It is her goal to take care of referral details for you so you have more time to focus on your child!
Billing Department
Our billing staff are the best! They submit your insurance claims quickly and accurately, answer insurance questions during business hours, make payment arrangements, and help you understand your statement.
Administration
Our Medical Director and one of the founders of Child and Adolescent Clinic, Phyllis Cavens, MD, provides solid leadership and direction. Kimberley Robbins, Clinic Administration, has capably led the staff for many years. and Kathy Patterson, Administrative Assistant, takes care of many of the details needed to keep the clinic and its computers running.